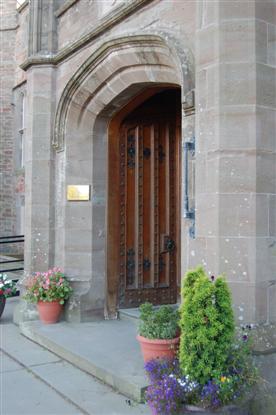 As one of Perthshire's leading independent schools, Strathallan has a responsibility to a large number of stakeholders when allocating budgets and making long-term choices regarding the requirements of the school.
In the past year, Perthshire Flooring has worked with the Estate Manager to deliver solutions for several key areas including common rooms, foyer, corridors, chemistry lab flooring and carpets in private housing on the estate.
"As Estate Manager, I think it's important to build relationships with local suppliers wherever possible. When I started with the School I looked around for a commercial flooring provider that we could work with on a long term basis. Price is, of course, a key consideration but the overriding requirement is achieving good value for money.
Perthshire Flooring has provided us with keen pricing, great quality and an excellent level of service. We have used them for several areas in the school as well as domestic properties on the estate. They are always adaptable when fitting around our schedule with minimum disruption.
I am delighted to recommend them and look forward to continuing our business relationship in future."
Estate Manager, Strathallan School